Update 30-06-2012 Hassan and his 'sweetheart' Mila
Hassan teaches his dreamqueen Mila some survival skills. Eating macaroni with flesh is one of them. It doesn't matter if this was meant for the dogs. So Mila takes her Turkish friend very seriously and is eating macaroni for the first time of her life.;-))
They are just snapshots to catch the moment....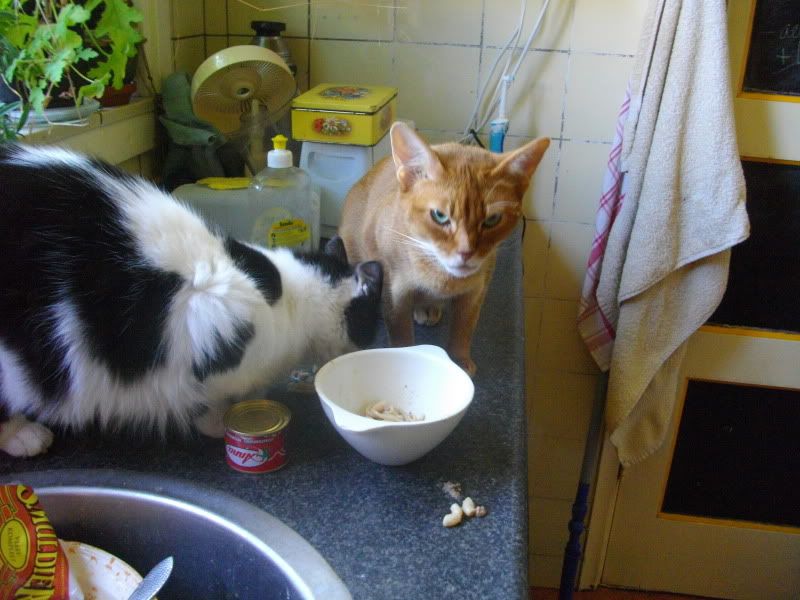 Of course she doesn't eat as quickly jet as Hassan. There is enough time to look at the camera......
Hassan and Mila are doing very well together. Mila as a little princess coming from a renowed breeder is playing her game 'hard to get' . But she is unexpectetly fond of her Turkish prince from the streets.








Hassan and Mila grow towards each other every day still. Hassan respects her if she doesn't want to play or him in her surrounding . He just waits , he has time, later he can try again. But more and more I see the one not there without the other. And eating , just for fun, from one bowl is another milestone.
It seems to me that the animals coming from Turkey are very, very , very kind, majestic and charming. I cannot imagine live anymore without those beautyfull dear creatures: Hassan, Bulut, Bruno.
June 12th 2012
HASSAN we call him, has arrived past weekend. He is wonderfull. Kind, soft skinned, a mr. Handsome and very gentle towards my Abesinian cat. His voice is very soft and insecure.
He travelled by plane, car, bus and train and didn't make a sound whilst in his box. Because he can't see in stereo , he has to learn about distances. Therefore it is better if he stays indoors. He can't measure distance because of his one eyesight.
Hassan likes food very much, he eats it all at once. He is exploring what to do with all four dogs, a scary many. And he likes travelling on my neck through the house.
Purring is a frequent heared noise coming from our newly arrived black and white. He is prettier then the photo's. Has a rather long body and a soft shining skin. A very relaxt type of cat.
We call him Hassan because his roots are in Turkye , and we find we should honour this in his name. And on the airport we met a real animal friend that devoded his care for the handicapped animals, by this name. Hassan means beautyfull, and is a short male name. Our Hassan has a beautyfull caracter and is a handsome little tomcat!
Prince Hassan I at his trone....;-))
Without any adaptation problems to his new life!
He has this beautyfull tail
Hassan is blinking with one eye, permanently ;-)
He likes to pear through the window...
Hassan is adopted by us but there are more lovely cats awaiting a permanent home here in Holland. They are in foster care by Animal Care Projects. Honey, Beauty, Doutzen, Zoe and Jasper are looking for a permanent home! Please send an email to animal care projects if you want to see there photo's .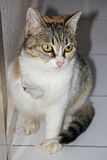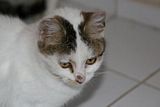 Honey
Beauty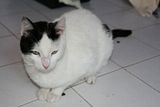 Tomcat komt in juni naar Nederland en we hopen dat hij zich bij ons snel thuis zal voelen. Hij komt uit Turkije, het land van de geweldige Bruno en Bulut.
In het land der blinden is eenoog koning ;-)
Hij komt uit Marmaris en via Animal Care Projects komt hij naar Nederland


.